Be sure to follow Evenbetternow® on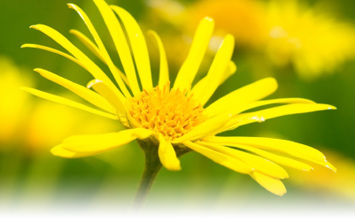 Dear Friends,



Listen to greeting

Welcome, and thank you for visiting our web site. We're very happy that you're here, because choosing to make a positive difference in your health is one of the most important aspects of life, and that's what we're really passionate about. We invite you to view our top-of-the-line health products and to call us or email us with any questions you may have.

Our approach to wellness is based on the four cornerstones of healing: Supporting the body's normal detoxification processes, maintaining proper body pH, healthy diet and high quality supplements, and cellular renewal. When these areas are addressed, balance is achieved, and the body is able to begin the self-healing process. We have helped over 50,000 customers worldwide maintain their health and well-being, and we look forward to helping you as well.




Yours in health,

Andrea Nichols, MSW (Community Health)

MOST POPULAR PRODUCTS
EBN®
Clay Baths
Easy to Use
for Tub or
Foot Soak
Kids Clear™ Cleansing Bentonite Clay Baths

15% Off on 2 or more jars!

Lipoceutical™ Glutathione
Master Antioxidant


10% Off on 2+

NZ Colostrum Capsules
100% Pure & Natural!
To view more featured products click here.

PARTNER WITH US...
Be part of our expanding network of
distributors and affiliates worldwide!
To become an affiliate click here.
To become a distributor click here.
Featured Items | 04\27\15
EBN® Cleansing
Clay Baths!
Our most popular product. 100% pure bentonite clay with no added fillers or excipients.
Buy 2 or more and save 15%!
More details...
Questions about our products?
Call 520-877-2637. Our hours for answering questions are Monday - Friday 8:30 am to 12:30 pm Pacific Time.

Try Our Great New Probiotic Del-Immune V®!
Del-Immune V® is made from a probiotic strain of Lactobacillus, which is pivotal in supporting the immune system to do its job of protecting the body. For more information and to purchase Del-Immune V®, please click here.

New Zealand Colostrum Savings Update
We are happy to announce that we can offer the less expensive Sedona Labs label colostrum in both the capsule and powder form. You can purchase the New Zealand Capsules, by clicking here and the NZ Powder (12 oz jar) by clicking here. The powder comes in a 12oz jar which is less expensive than the previous 6.3oz jar from Douglas Labs.

OUR CUSTOMERS SPEAK
"
Evenbetternow.com
is a very special and extraordinarily useful website on holistic health. Because they are so open minded and find high quality, effective products that are not commonly known, they do a great service to health practitioners and public alike."
- Gordon K., Seattle, WA
Read More Customer Statements >>>

DISCOUNTED ITEMS
AND SPECIALS

TRANSLATE THIS SITE